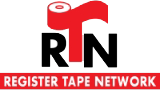 Why Work at
RTN?
Join RTN's awesome team!
Our unique company offers exceptional benefits, a great work/life balance, uncapped earnings potential, and a fantastic culture (not to mention awesome prizes and contests)! Check out our careers. See what current employees are saying about longevity and career mobility. And reach your career goals with RTN.
Our Training Sets You Up for Success!
A Day in the Life of an RTN Representative
RTN Questions and
Answers
Reviews
Begins with great motivation conference call, fun contest and then sell sell sell. Management, North Carolina - July 16, 2015
Great day starts with a motivational conference call for entire sales team including daily contest that allows you to win cash and prizes. Then we get after it calling customers setting appointments and making presentations. Simple and easy is what we do.
I've learned that regardless of what is being sold some will some won't but just keep moving forward and reaching those who will.
Managers are the best. Our managers are always available to assist in anyway even if they're not your direct supervisor.
Co-Workers...Oh my gosh you'll never find a more friendly and fun bunch of team members. They go out of their way to help anyone new or veterans.
There really isn't a part of my job that I consider hard.
The most enjoyable part of the job is the continuous training that has helped me advance into a management role yet I still have leaders who are coaching me for further success. This company is about success for anyone who wants more than a ordinary job.